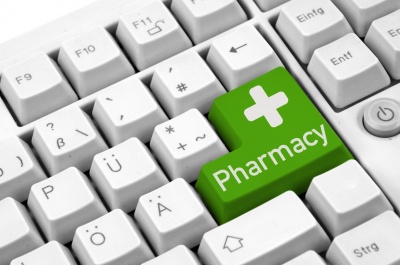 Tofacitinib - a new drug for the treatment of rheumatoid arthritis

In Pfizer's drug tofacitinib offered for medicaltreatment of such diseases as rheumatoid arthritis. It is proposed to use as a primary drug, and its use does not require prior use of otherdrugs. The drug is currently registered with the WHO, and therefore, the treatment of arthritis in Germany revmatoydnogo may well involveexactly this drug. In addition, patients lookpromising for data third phase of clinical trials - itwas able to demonstrate the drug tofacitinibbetter result than usual antirheumatic drugsmethotrexate.

Additional research has shown that the apparent therapeutic effect of tofacitinib stored up to 4 years. The datademonstrated the scientific community in the United States November 2012

Еffect of the drug

Tofacitinib presented as a new type of drugs for medical treatment of rheumatoid arthritis. Used for adults with moderateor severe active disease.

Drug against rheumatoid arthritis belongs to a class cleaner Corrosion inhibitor Janus kinase (JAK). In comparison with methotrexate drug largely eliminates symptoms of rheumatoid arthritis and arthritis characteristic prevents damage to the joints.

The composition, shape, title

Trade name of the drug in the pharmacy network - yakvinus. Simultaneously used international title - tofacitinib.

The dosage form of the drug (tofacitinib) - film-coated tablets. Each tablet contains: active substance - 10 mg or 5tofacitinib (in the form tofacitinib citrate) and supporting - microcrystalline cellulose, lactose monohydrate,croscarmellose sodium, magnesium stearate.

Group properties drug action

Pharmacotherapeutic group tofacitinib - selective immunosuppressants.

Tofacitinib is indicated in patients with an inadequate response to one or more of the basic anti-inflammatory drugs in the treatment of moderate or severe active rheumatoid arthritis.

Contraindications - Hypersensitivity to the active substance or other components, severe liver problems, hepatitis B and / or C, the use of live vaccines or the use of powerful immunosuppressive drugs and a number of other drugs that increasethe risk of infections.

Contraindications is also the children's age and pregnancy (since not investigated the efficacy and safety of the drug), andsevere active infections, including local.

Precautions tofacitinib used if:
- Increased risk of perforation of the gastrointestinal tract (eg, with diverticulitis)
- Elderly patients due to the greater risk of infectious diseases.

Side effects

The most common adverse reactions in the treatment of drug - upper respiratory tract infection, nasopharyngitis,diarrhea, headache. Infection also led to drug discontinuation.

Side effects (frequent - less than 10%, infrequent - less than 1%, rare - less than 0.1%):
- Frequent - gastritis, increased blood pressure, vomiting, diarrhea, nausea, dyslipidemia, headache, insomnia, pain in muscles and bones, multiple arthralgia, leukopenia, anemia, cough and shortness of breath, rash.

- Infrequent - paresthesia, hepatic steatosis, tendonitis, muscle tension, swelling of the joints, neutropenia, congestion inthe sinuses, erythema, pruritus.

Dispensed by prescription, shelf life - two years. Keep it strictly at temperatures above 25 degrees.