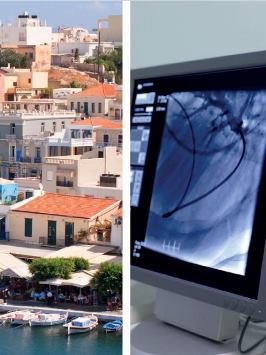 Company Dixion-Healthcare provides travel packages to diagnosis
If you are on an out-patient treatment or diagnosis and pass your health condition is satisfactory, the firm Dixion be glad to offer you assistance in the organization of cultural and entertainment programs, which are prepared in accordance with your wishes.
Dixion firm has developed a travel package for you, which, along with a cultural program includes a comprehensive medical examination in the best diagnostic centers in Germany.
The cost of a survey of 3,000 euros. Package tour is made according to your wishes.
Available as group tours with English speaking guide, and individual tours of the cities of Germany and Europe.
The cost for group travel corresponds to the price-list travel agency.
Individual tours are calculated in each case.
Sample program of excursions:
Castles of the Rhine. Koblenz, Rudesheim am Rhein

Locks Moselle. Eltz, Kohem, Beilstein

Munich, the Bavarian castles

Luxembourg, Trier

Baden-Baden, Black Forest, Strasbourg

Berlin, Potsdam

Amsterdam

Brussels Mini Europe

Belgium. Bryusel, Antwerp, Bruges, Ghent

Capital Benelux: Brussels, Amsterdam, Luxembourg

Luxembourg. Balcony of Europe

Paris, Versailles, the Louvre, Fontainebleau, Russian cemetery

Paris, Rouen. Loire Castles, Mont Saint-Michel

Paris, Amsterdam, Brussels

Austria. Vienna, Salzburg

Prague, Vienna

Prague, Karlovy Vary

Classical Italy

Italy. Rome, Vatican, Tivoli

Italy. Lake Garda, Verona, Milan, Venice

Classical Switzerland

Switzerland, Lake Constance, Konstanz, Liechtenstein, Vaduz, the Rhine Falls, Freiburg

Switzerland. Zurich, Bern, Lucerne, Interlaken