Our partners - leading experts of the world level
Dixion - is a diversified holding, the priority areas are: production of medical equipment, the establishment of diagnostic centers, medical treatment in Germany and coordination of treatment in Europe. So partners can safely entrust the care of their health. The success of the company are professionalism and reliability.
Many years of successful operation
for treatment in Germany
Dixion company cooperates with leading medical centers involved in testing equipment and provides reliable operation of institutions. We are engaged in the support of medical tourism and provide support and rehabilitation organization abroad.
Dixion - an expert on
medical tourism
We are aware of the advanced achievements in the sector of medicine, we know about the treatment in China, the US and Argentina. Our specialists are constantly visiting scientific symposia, where are the scientists from around the world. In Ethiopia, we have built a hospital, and South Africa and Mexico have established medical equipment.
Treatment in Germany and careful cost control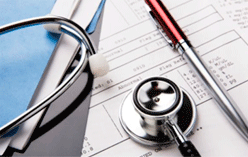 We are able to assess the appropriateness of the appointment of various studies and procedures, as well as to exercise control reliability of the cost of treatment, thereby preventing inefficient spending in the treatment and rehabilitation.